Welcome to my online notebook. I'm Josh, a Cyber Security Consultant, this blog is where I share everything I've learned and find interesting in IT and InfoSec. Whether you're completely new to this world or an industry veteran, I hope you'll find the resources and articles I share here useful and interesting.
Here, my mission is to breakdown and explain all the abstracted jargon, concepts and tools used in Information Security and 'Cyber', in plain English articles - with plenty of personal anecdote and opinion thrown on-top, for good measure.
Who am I?
I've worked in IT and InfoSec for more than half a decade, with a longer history of hacking and tinkering in my free time. I've been interested in IT as long as I can remember - first getting my hands dirty with (admittedly awful) looking projects in Visual Studio 2008.
I juggle studying Data Science at The Open University and Mandarin Chinese in my free time. I currently hold AWS-CCP, AI-900, Net+, Sec+, CySA+, PenTest+, Kubernetes KCNA and HashiCorp Terraform Associate.
What to Expect
My main fields of interest right now are Information Security, Data Science and Cloud, so that's what you'll mostly find here. I treat this blog like my personal IT scrapbook, however, so you'll also find articles on Crypto, Arduino & Electronics, Linux, Web Development, Windows, Automation, Networking, SysAdmin stuff, CTF Write-Ups and of course lots of opinionated pieces too.
Here are a few of my most popular pieces:
📧
Like what you've read so far? Join my
mailing list
and be the first to know when I publish a new piece.
Why I Started This Blog
Starting a blog was an idea I had humoured for a long time, but never really pulled the trigger on.
The reason for finally buying a domain was after spending days and nights trying to fix what was nothing more than a laughably simple issue.
Finding no official docs and scouring old forums and stackoverflow posts - I figured surely someone else has gone through the same issues I was before and will in the future. I thought, hopefully the next time I find myself with an obscure or unique error I can save someone else from the headache.
After pen hit paper and I'd published an explainer article on Medium, I've since received almost a dozen thank you comments, messages and emails from fellow IT professionals who were stuck on the same dumb issue as me.
Why 'CertiFried IT'?
The name is a portmanteau of Certified and Fried, a subtle joke about how studying for IT certifications makes all of us feel.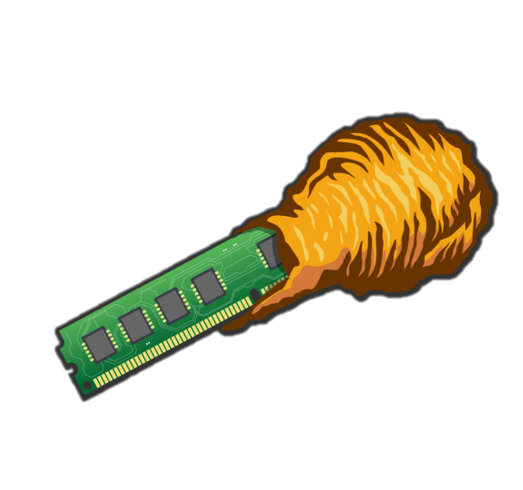 Want More?
Aside from this blog, I also write a twice-weekly newsletter for people new to data science, you can find it at dataDataGoose.com
Get in Touch
You can contact me either on Twitter @CertiFriedIT or emailing me directly josh @ this domain.